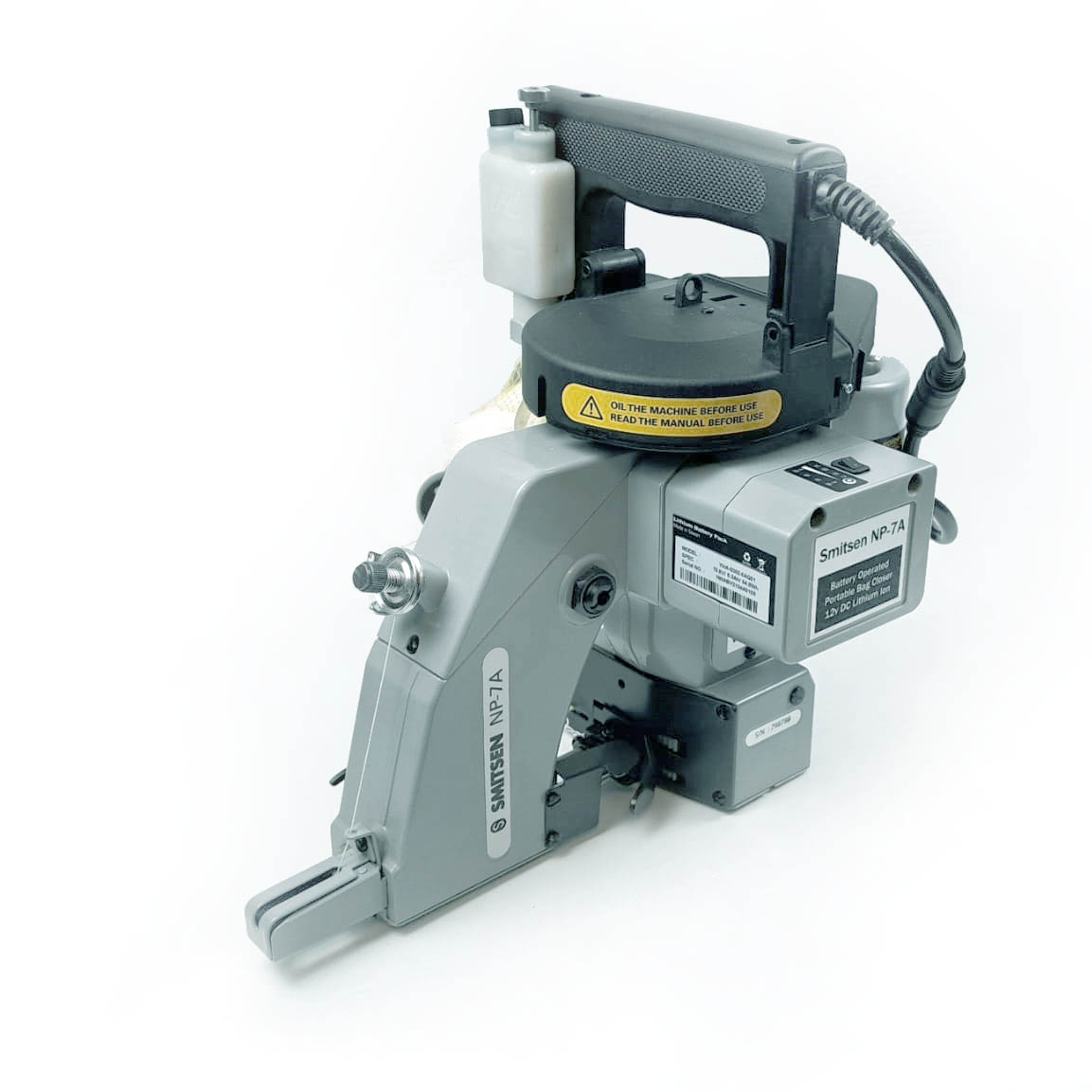 The Smitsen NP-7A with Li-ion
battery is a single thread portable
sewing machine with 12v DC motor with integrated Lithium-ion Battery. The machine uses a battery attached to the body and weighs 6.2 Kilogram.
Usage
Besides it's original use of closing bags, the machine is ideal for on-site repairs for a diversity of materials such as woven
polypropylene, Paper, Jute, Hessian etc.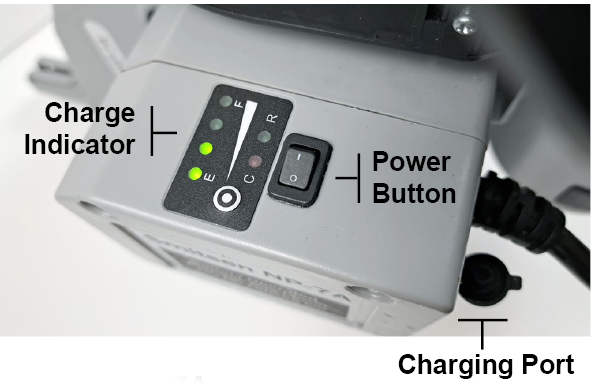 Charging
The battery is being charged in the machine with the DC charger. However, it is also possible by removing 2 screws and detach the cable to remove the battery and replace it with a fully charged one.
Smitsen NP-7A
The Smitsen NP-7A is a robust versatile portable sewing machine for use with closing a diversity of bags or connecting a diversity of Geo textiles. In combination with the P15 monofilament sewing thread it makes strong connections. In addition are all moving parts such as knife, pulleys, needle bar protected by covers when one needs to sew in different positions.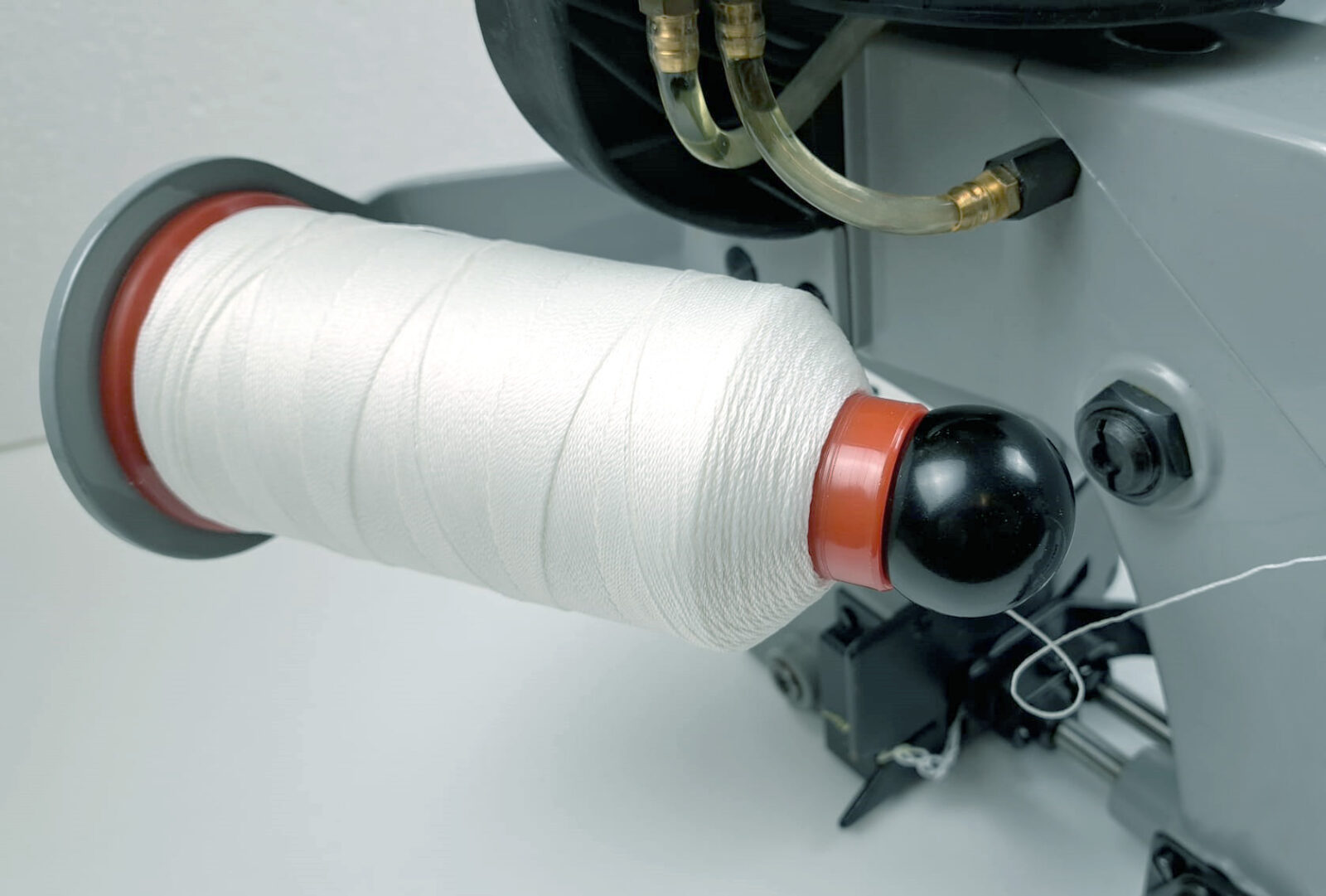 All metal design and excellent oiling system
The Smitsen NP-7A is an all metal design. No plastics are being used in the moving mechanical parts of the machine. The manual metal mechanism for the oil pump provides the essentials parts from oil. The design is simple yet easy to maintain. As it is based on a common design, Spare parts for this model are available worldwide.
Battery Capacity
With a 64.8 Wh depending on material and usage the machine can easily be worked with for about 1 hour continuously.