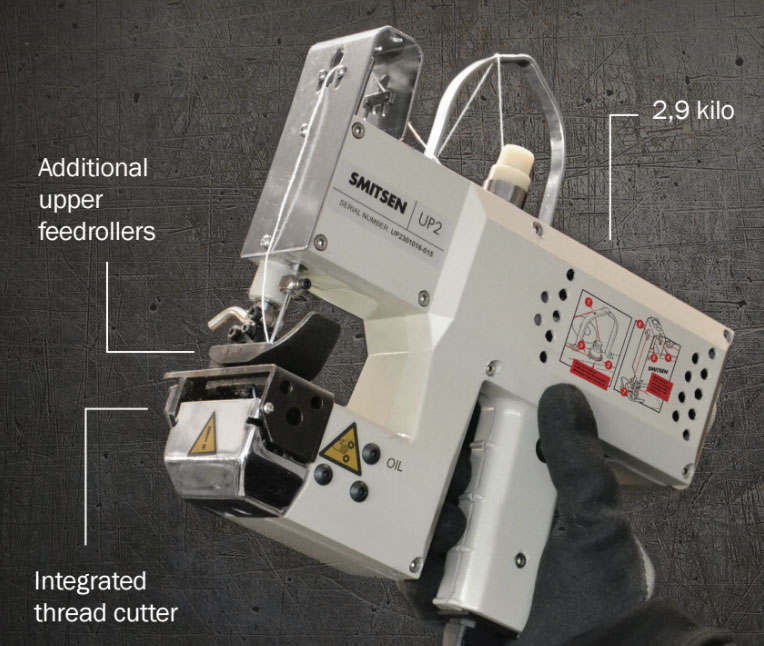 The Smitsen UP2 is a handy versatile 1-thread chain stitch sewing machine (type 101) With only 2,9 kilo of weight it is the ideal to use in the industry of screening and shading installation where one has to work in front or above ones head but also suitable for the textile industry, textile fabrication, protective nets in the agriculture and for use as a general bag closer and other applications where a light, durable and yet a strong machine is needed to work in front or above ones head. With its aluminium body it is small yet robust. The integrated cutter cuts through thread after sewing.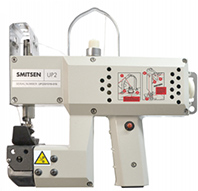 No need for special thread
It can hold standard bag closer thread that is generally available. It can also hold smaller king size spools for continues filament.
Specifications:
Stitch Type: Single thread stitch 101
Stitch length: 6-7 mm
Material thickness: up to 3 mm
Thread: 21 counts, 2×3 polyester or simular thickness.
Net Weight: 2,9 kg (without thread cone pre installed
Power supply: 220v~240v 50/60 hz.
Threading schedule on the machine.
Ideal for sewing Greenhouse screen, PVC tarpaulins, PVC mash. polypropylene rain covers, protective nets, jute material etc.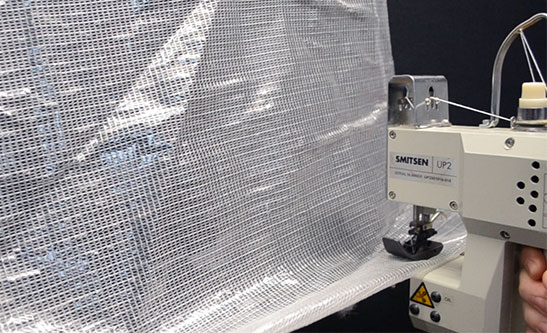 The smitsen UP2 is ideal for sewing thin and thick material screen material to connect or to finish the edges of the material as used in green house installation industry for sun shading in the summer and isolation from the cold in the winter. It is well balanced in the hand and therefore very usable to work in front or above your head. The upper feed wheels grip the material and stitch does not skip in the thinner material.

Download the leaflet from the Smitsen UP2. Click here to download