SMITSEN NP-7A Portable Economic High Quality Single thread Portable sewing machine and Sewing Station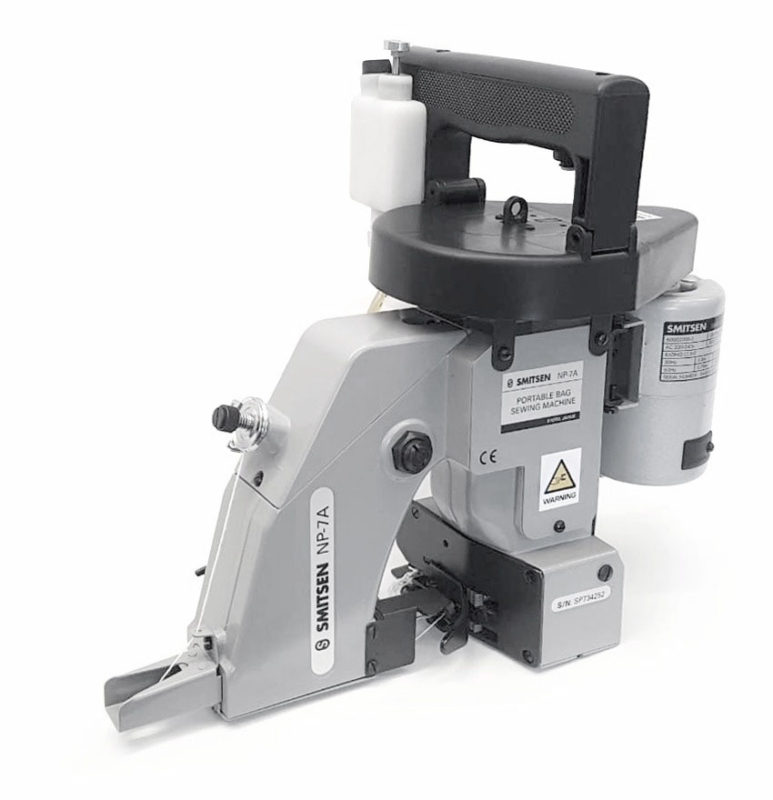 Popular economic single thread, single needle. Small medium and big productions can be made with this machine. It is also ideal to put in a mini sewing system. Besides this the machine is suited for a big range of applications from closing all type of bags, light geo textiles. This is the most versatile and robust portable Sewing portable on the market, in Addition it als complies with all safety regulations for safety working. All rotating parts are covered as wel as the knife that cuts the thread.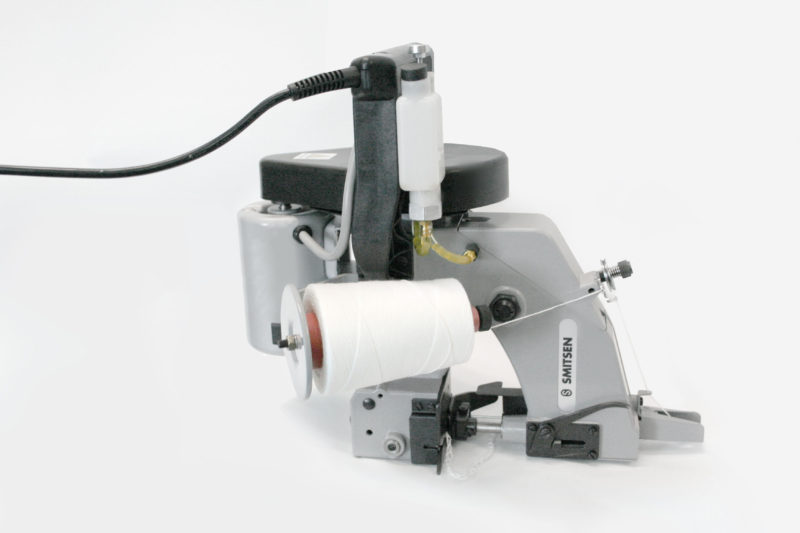 All metal design and an excellent oiling system
The Smitsen NP-7A is an all metal design. No plastic parts are being used in the moving mechanical parts of the machine. The oil pump provides the most essential parts from oil. (click on the image to get a bigger version) With all safety features in place, an insulated handle and the light aluminium body of the machine it is the most robust and versatile single thread portable on the market.It's design is simple yet easy to maintain. Spare parts for this model ar readily available worldwide.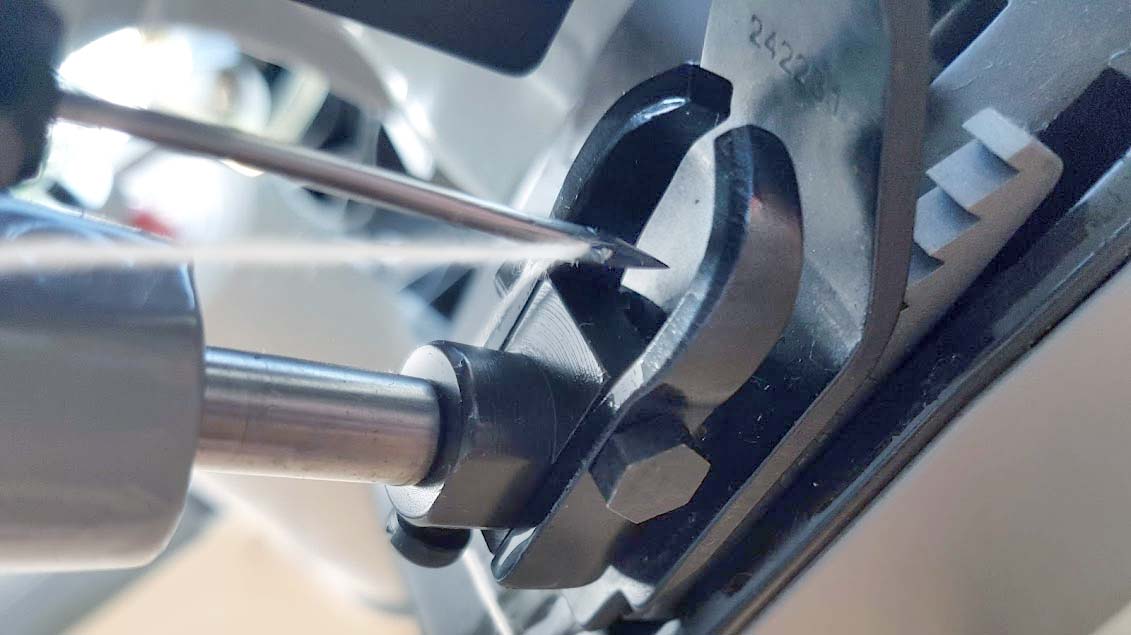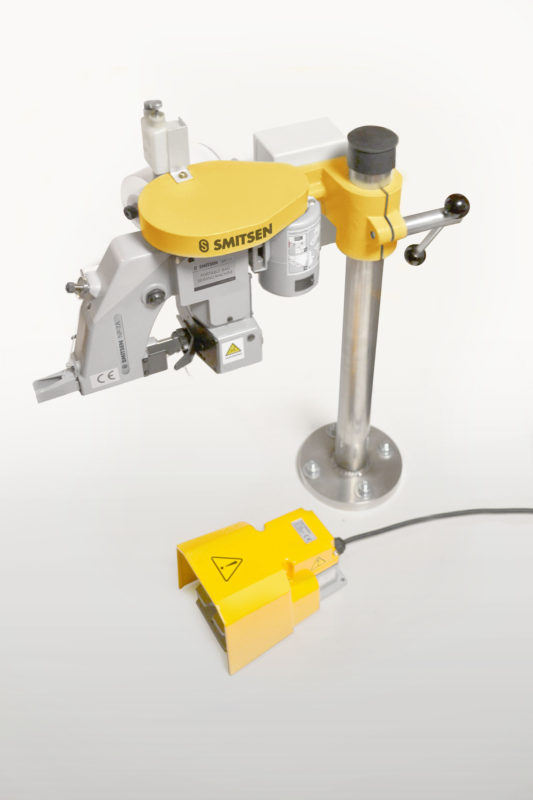 NEW! Smitsen NP-7A Sewing Station
Based on the famous NP-7A Portable Sewing Machine design this pedestal design is ideally suited to sew smaller bags. Handsfree operation in an attractive design. The pole is adjustable and can in the standard design when fixed to a table, sew bags with a height of about 50 cm (Depending on the height of the bag) If you ar in need to sew higher bags, bigger poles are available.
In addition you can add our optional thread cone holder where you can add up to 5 KG thread cones and fix them on a table. A sewing table is available from our local distributors.
Increase productivity
Hands Free operation
Less fatique
Height adjustable
Stainless steel pole
Optional 5kg thread cone holder
Including foot pedal
Safety Stop
2-thread version available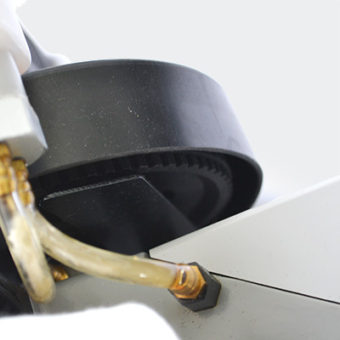 Safety First!
All safety features in place with the Smitsen NP-7a. A knife cover, a wheel cover and a needle cover to prevent injuries. In addition safety stickers are placed to warn for possible dangers. These visual and mechanical safety regulations are conform the CE standard and makes it one of the safest portables available on the market.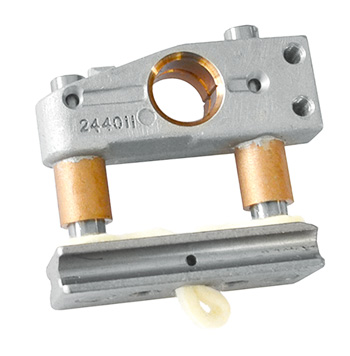 SMITSEN NP-7A High Quality Spare Parts. They do not only look good, they are made to the highest precision to fit time and again for use with Smitsen and compatible brands.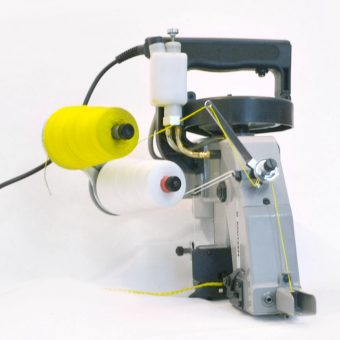 Smitsen NP-8A 2-thread Chain Stitch
If you are looking for a 2-thread machine based on the Smitsen NP-7A then the NP-8 is your machine. Based on teh fmaous body design of the NP-7A, it is as reliable as the NP-7A. The stitch that comes out if the Chain Stitch 401.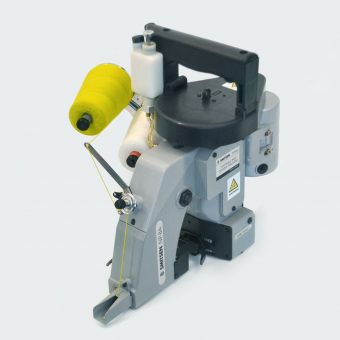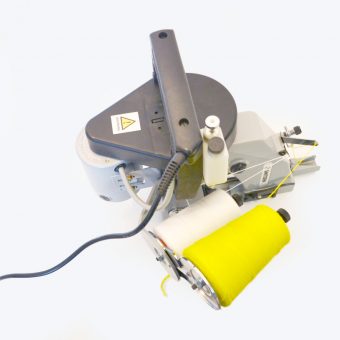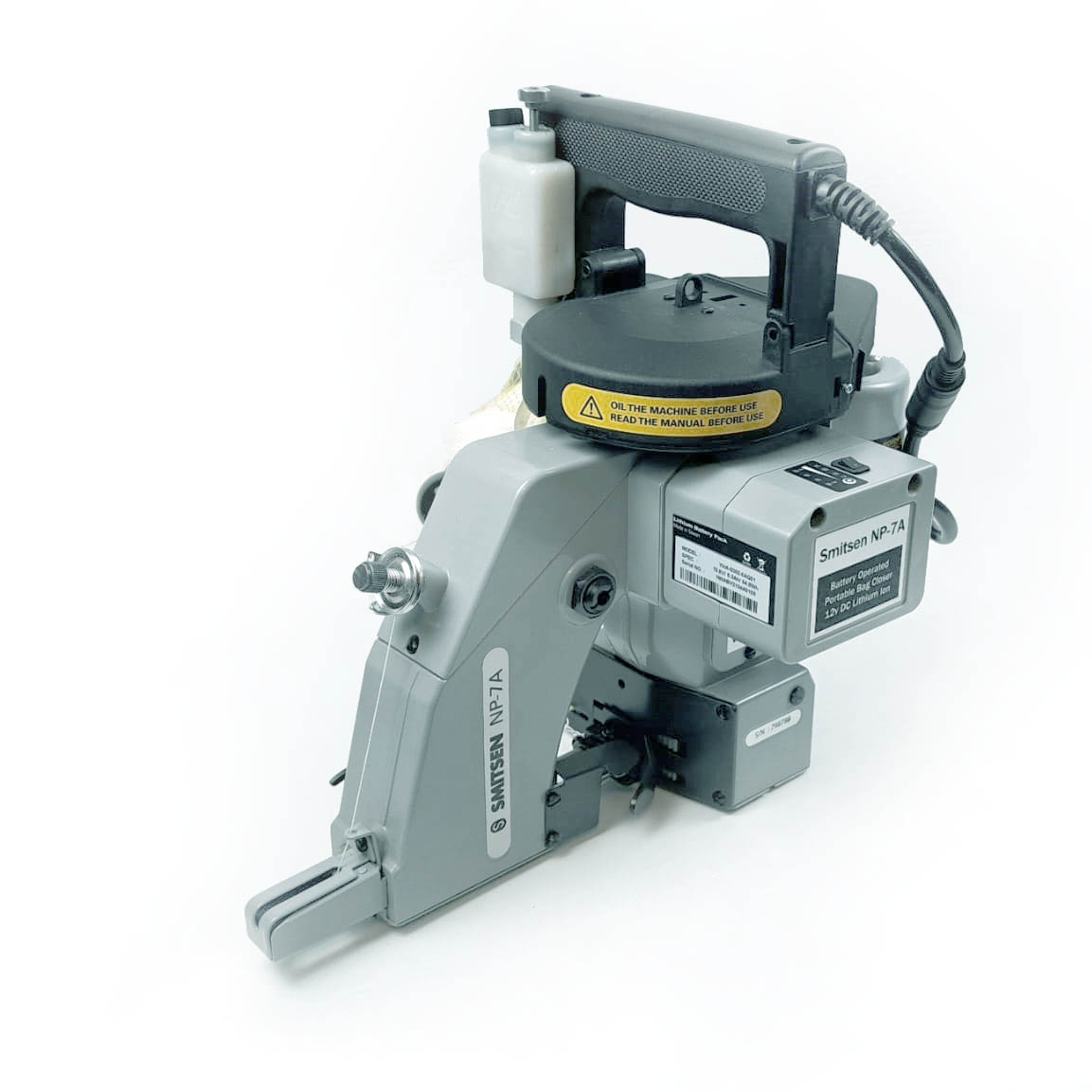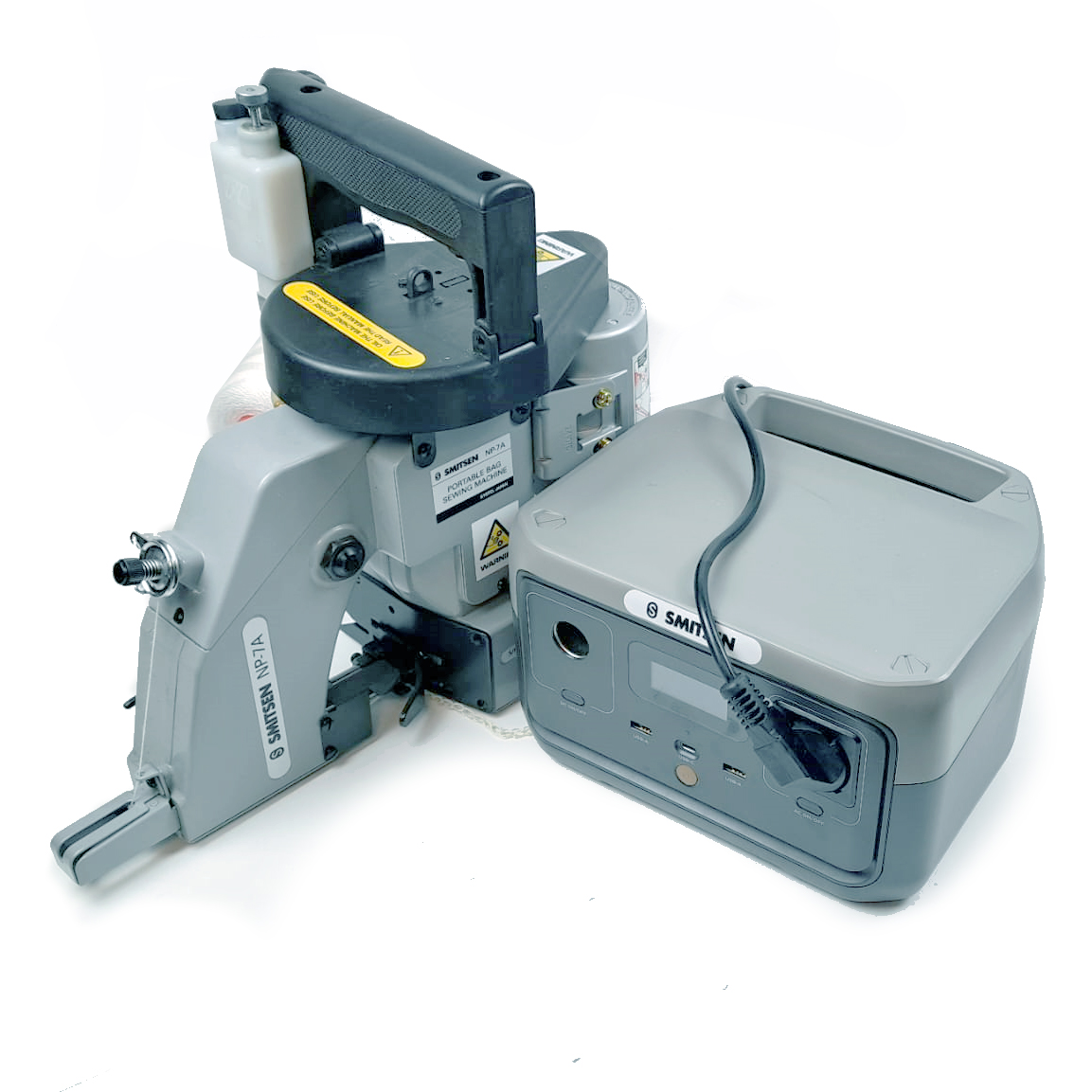 The Smitsen NP-7A with LiFePO4
battery and inverter is a single thread
portable sewing machine with regular
230V AC motor Connected to a 256Wh
LiFePO4 Battery with Inverter. The Sewing Machine weighs 6 Kilogram. The battery / Inverter weighs 3.2 KG.

Click here to go to the special page for this Machine