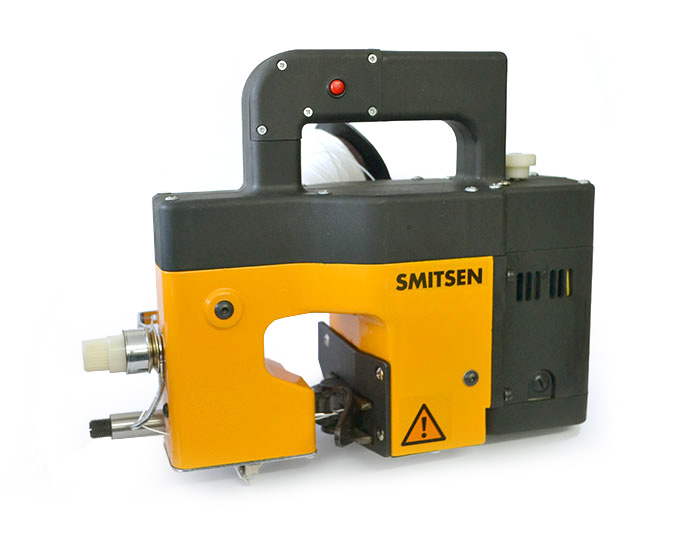 The Smitsen UP-1 is a handy versatile 1-thread stitch (101) and light Portable Sewing Machine. With only 2,8 kilo of weight it is ideal in to use in the industry of Screening, textile, fabrication industry for protective nets and
other simular applications where a light durable machine is needed to work in front or above one's head. With It's durable aluminium body it is small yet robust.
The integrated cutter cuts the thread after sewing. With the presserfoot lifter you are able to start anywhere within the material. In addition to the light geo materials it can close bags and materials such as paper, polypropeline, (light) jute, hessian, Multwall paper, nets and much more. The Smitsen UP1 is available in 230v AC, 110v AC and 36v DC.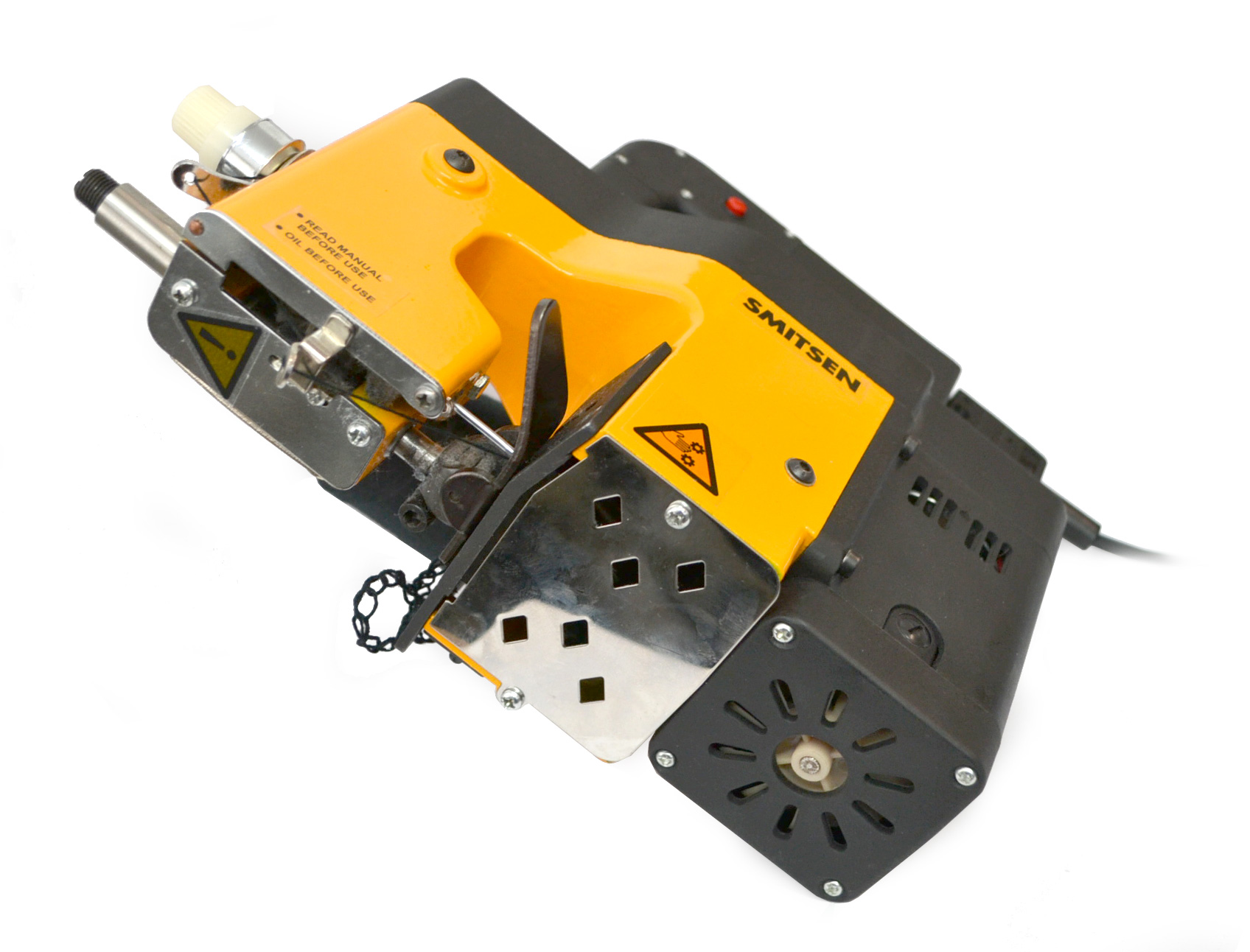 Features:
With only it is the lightest portable available on the market.
Insulated plastic handle
Integrated Cutter to cut the thread after sewing
70 watt motor
only 2,8 kilo
Battery operated version (36v DC) available.
Charger for Smitsen UP1 36V DC
Watch the Threading Video for this machine.