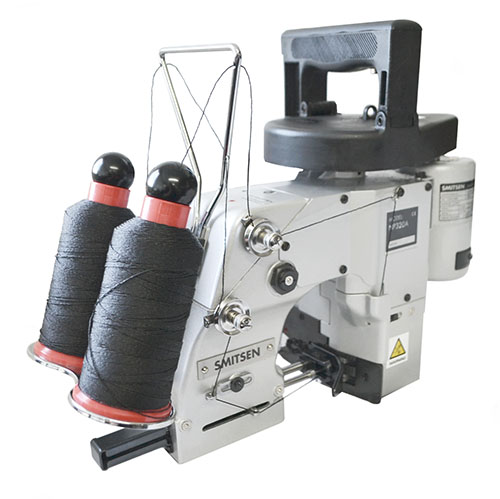 The Smitsen NP320 is a 2-thread portable for sewing geo textiles and 2 thread bag closing.
The Smitsen NP320 2 thread plain feed Industrial handheld sewing machine with built-in Thread chain cutter is a well balanced portable hand machine. It is designed for closing bags with 2 thread chain stitch such as Jute, burlap, cotton, linen, paper or plastic. Practically the machine is being used a lot to connect 2 pieces of Geo Textiles to sew and connect land caps and liners. Use the appropriate thread for your project.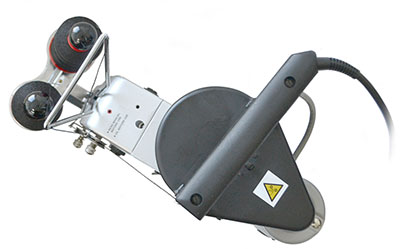 Features:
2-thread chain stitch sewing machine
Automatic thread cutting
7,5 Kilo
Low maintenance, robust design
Bigger thread stands available
Easy access threading
Applications:
Geomembranes, Geonet, Geotextile, Geosynthetic fabrics (landfill caps and liners) Agrotextile, Jute Bags, PP bags, multiwall Paper Bags, Sewing tarpaulin.
S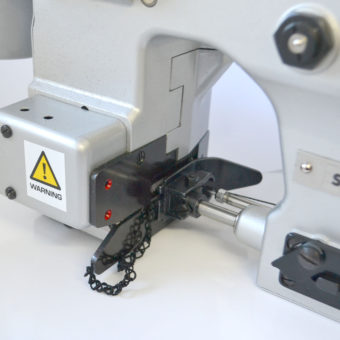 pecifications:
Max. Speed: 1500 rpm.
Seam: Double thread chain stitch (401)
Stitch width: 8 mm
Material: Paper, Jute, PP, Geo Textiles
Transport thickness: 10 mm, Jute
Cutter: Continues thread cutter
Needle size: DNX1 #25
Weight: 7,5 kilo
Special features:
Thicker needle sizes
Bigger thread stands available to hold king size cones.
Original Japanese Design