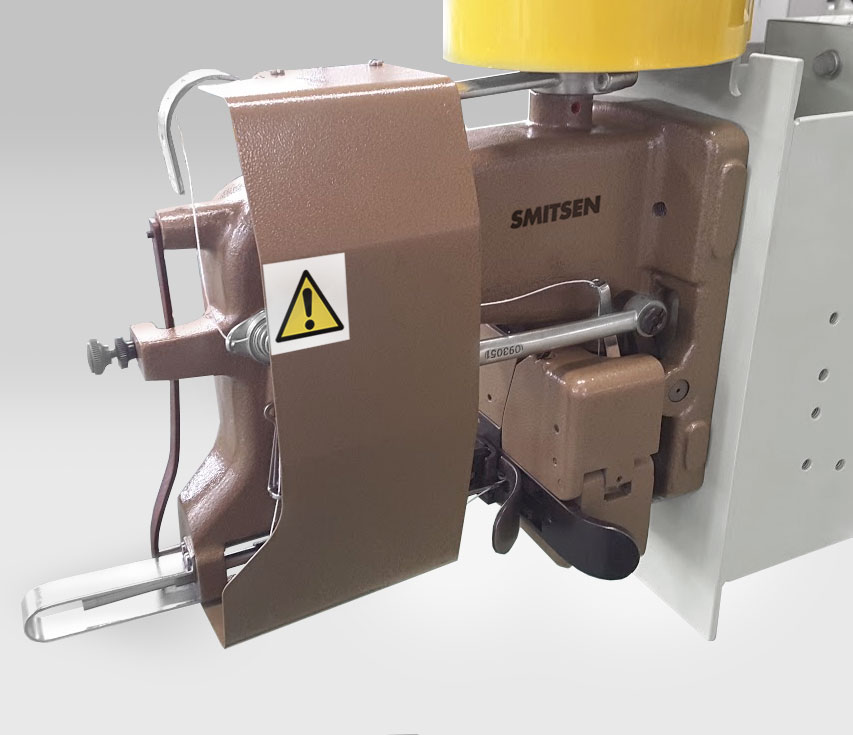 With small heads come small prices. The Smitsen DS-5II is a double chain stitch (401) entry level Pedestal mounted sewing head. It is a flexible yet simple solution for a diversity of jobs. Easy to maintain due to it's open structure. Ideal for small flexible productions and simple setup installations by foot pedal. The machine head is also easy mounted on a table to make double chain stitch bags or (FIBC) Big Bags. It is the most affordable pedestal mounted machine head within our range of sewing heads.
Max. Speed: 800 rpm
Seam: Double thread chain stitch
Stitch Width: 7-12mm
Bag Material: (mutiwall) Paper, Jute, PP
Thickness: Jute bag, 8mm
Cutter: fixed knife (by hand operation)
Needle: DR-H30 #26 (DR?2 #25)
Oiling: by hand
Oil: Shell Tellus 32 or Equivelant food grade oil
Weight: 14.5 kg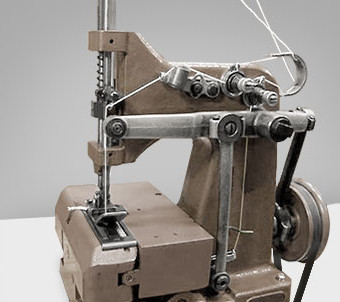 The Smitsen DS5-ii can also be installed on a sewing table for the production of big bag or connecting geo textiles and production of flat bags or other materials that require a double thread chain stitch.