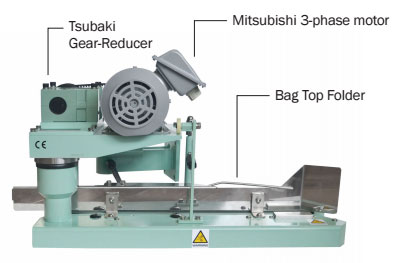 The Smitsen CP4900 is a versatile power infeeder built into a robust proven desgin which aligns and guides the sewing bag into a variety of sewing heads.
It produces consistant closings and increased production with Greater Operator Safety.
With the optional folder mechanism the Smitsen CP4900 folds the top of the bag before sewing it for a tighter and stronger closure of your PP woven or PP woven laminated bags.
Packing seed, feed and grains can increase their efficiency and profitability and benefit from the greater versatility and flexibility offered by these system enhancements together with the DS-9 series sewing heads.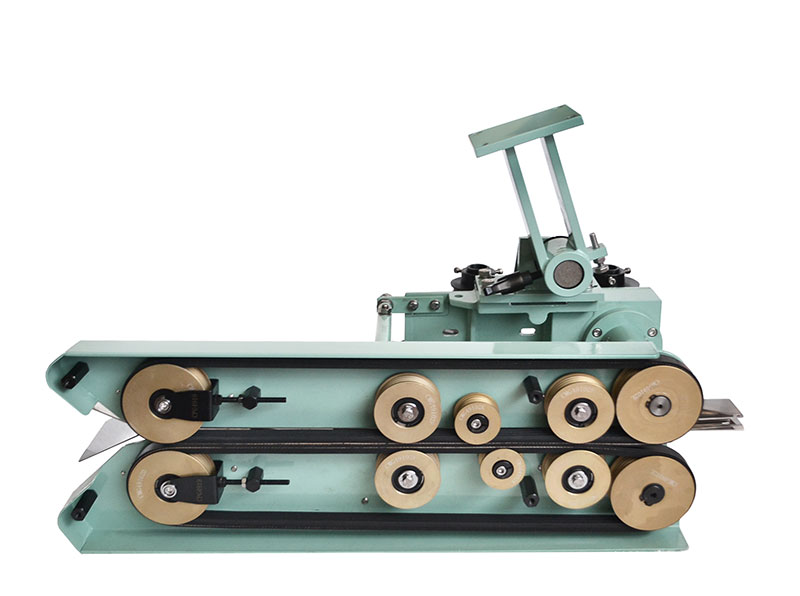 When using the plain sew bag guides, multiwall paperbags (without folding) can be guided and prepared to the sewing head. The infeeder comes standard with Mitshibushi 3-Phase world motor and Tsubaki gear reducer preinstalled on the device.
Safety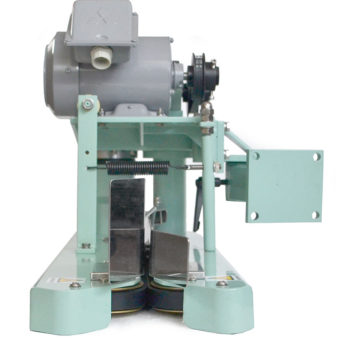 The Smitsen CP4900 does not only prepare the bag to the sewing machine, it serves as an extra safety feature a manual setup. An operator only has to "give" the bag to the infeeder where the operator can stay away from the sewing head.
OPTIONS
Different colors available upon request
Stainless steel version available upon request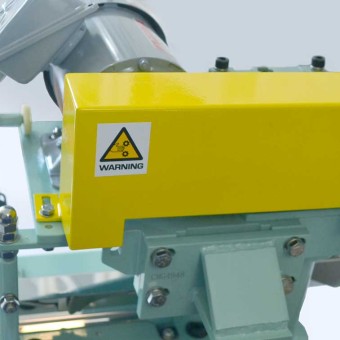 All moving parts are protected by visible safety covers.

Specifications
Motor: IP55 Mitsubishi Japan Super Line 3 phase 1/4 hp
Reducer: Tsubaki Japan TM13E30B Gear-reducer
Bag Material: PP or PP laminated (Plain sew paper when using the plain sew guides)
Sewing Head: Best used with Sewing head such as compatible DS-9 or Empress Sewing heads.
Pedestal: is direct compatible with A1-PB pedestal
Foldover and Guides: the guides are standard made from Stainless steel
2x Variable pulleys installed on the infeeder