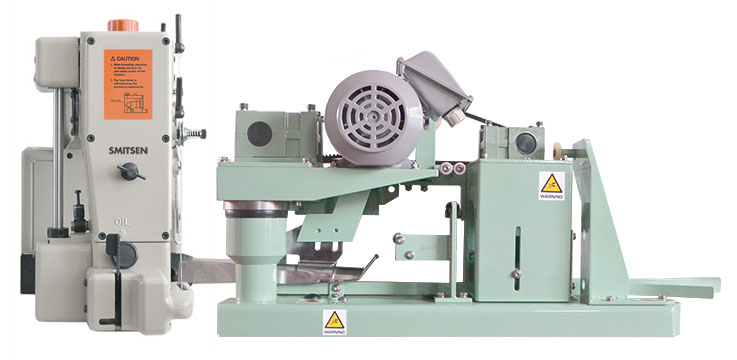 Cuts the bag, adds crepe tape, feeds to the sewing machine.
The
Smitsen CM4900-3
is an automatic infeed device with bag top trimmer and Crepe Tape binder to add crepe tape to the bag. The Machine cuts the top of the bag and adds Crepe tape to the bag before sending it to the sewing machine to close the bag. The binders for the crepe tape currently are available in 60mm, 65mm, 70mm and 75 mm. The CM4900-3 is ideal for packing and presenting floor, pigments and powders in general. The crepe tape closure does not only looks good, it also reduces sifting of the product.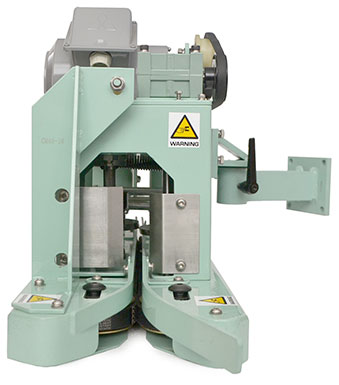 The smitsen CM4900-3 has 2 Tsubaki reducers and a 3-phase Mitshibushi motor preinstalled on the Smitsen CM4900-3 power infeed device.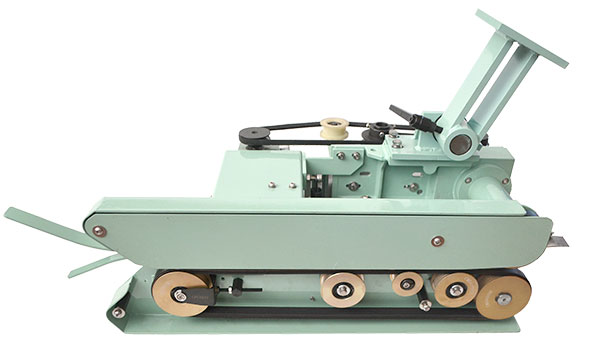 OPTIONS
Different colors available upon request
Stainless version available upon request
Crepe Tape binder available in 60mm (Standard), 65mm, 70mm and 75 mm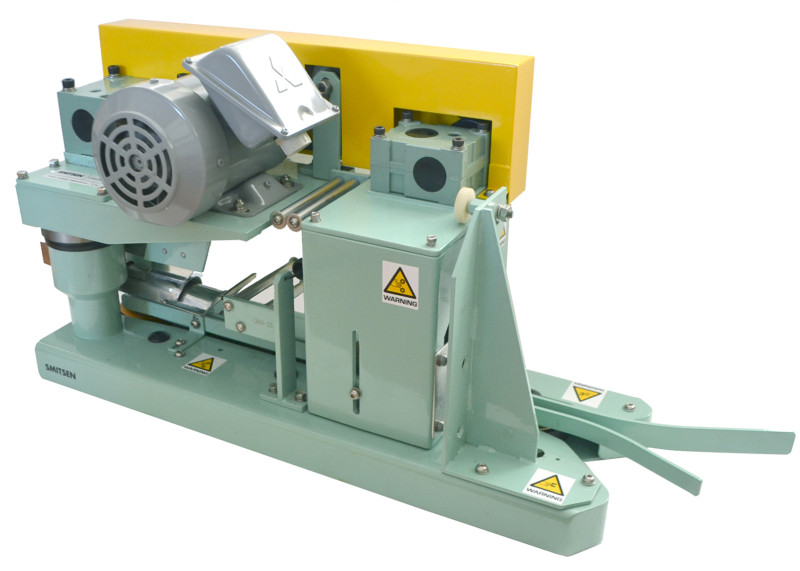 2 Tsubaki gears are installed. 1 for driving the belts and 1 for driving the knives in the machine that cut the top of the bags.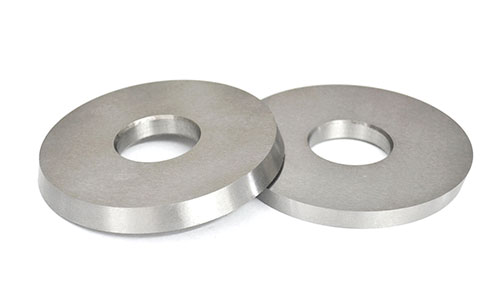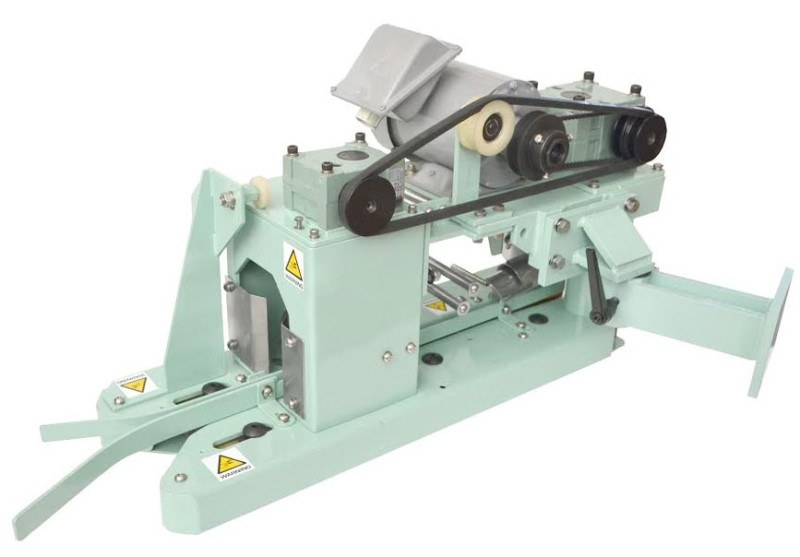 Netto Weight without Crepe Tape Reel: 39 Kg
Brutto weight Wood Packaging and Crepe Tape Real: 64 Kg.