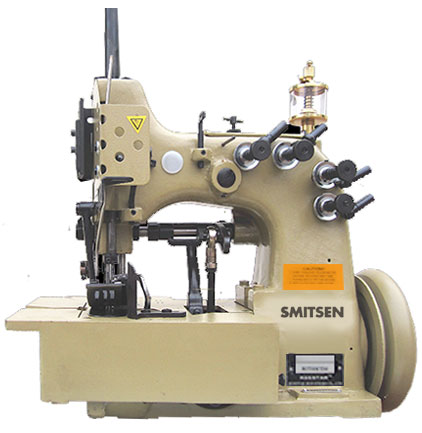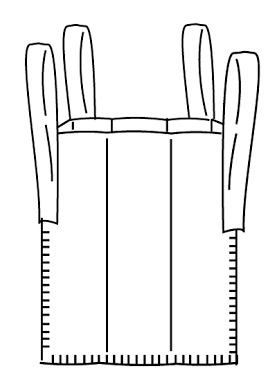 The Smitsen 81300 Sewing Head is a heavy duty, 2 needle, 4 thread overedge safety stitch sewing machine with Upper and Lower feed dogs for ultimate grip.
The machine is supplied with guides for filler cord from the top and from the bottom for seeling the needle punctures made b the needle. High needle stroke sewing machine for very strong side seams in the production of very heavy weight jute, burlap or woven Polypropiline bags and a Variation fo Geotextiles such as water tubes.
An optional presserfoot lifter is available.Heath Cutter available.
Specifications
Machine Speed: Max. 1200 rpm. Oiling system: Manual, oiler
Feed type: Top and Bottom Feed
Stitch length: Variable, 6 – 13 mm.
Needle type: Groz Beckert, UY9853GA 430 /172
Needle distance: 5 mm
Overedge width: 19 mm
Overal width: 24 mm
Thickness: 17-20 mm (*depending on material)