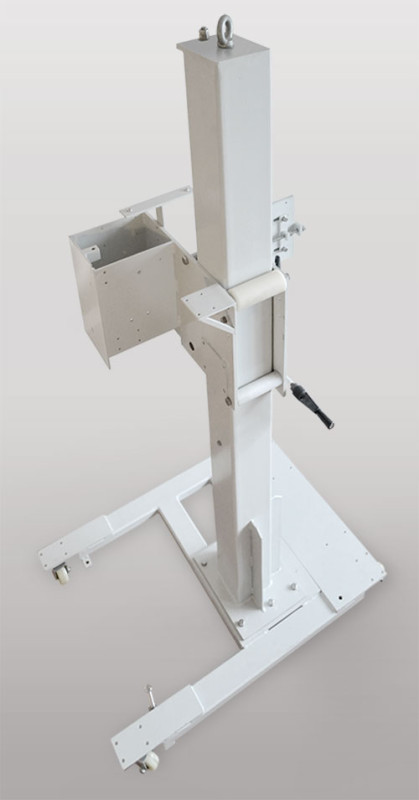 Adjustable Height Single Post Pedestal to fit all types of Industrial Sewing Heads, Power Infeeds and Tape/Sew Systems. The pedestal can be bought as a a metal only or a complete with control box and motor.
The A1-PB Single Column Pedestal is a proven single column pedestal design and can be moved around the production floor. It can facilitate the Smitsen DS-9 series sewing heads amongst others and CP4900 and CM4900-3 power infeeders. There is also space to facilitate control buttons box such as start, stop buttons.
The Smitsen A1-PB pedestal is compatible with different sewing head connections to fix a head to the pole.